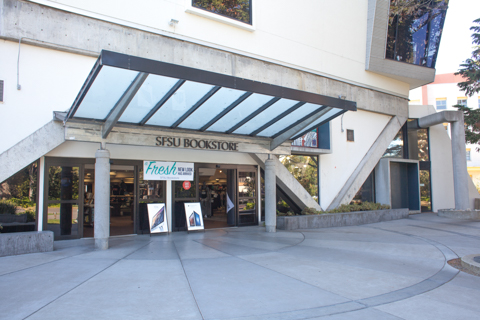 SF State Campus Store Contact Information:
Phone: (415) 727-9203
Fax: (415) 727-9204
Email: sfsu@bkstr.com
Website: sfsu.bkstr.com
Hours of Operation:
Monday - Thursday: 9am - 5pm; Friday: 9am - 4pm
Looking for your one stop shop for all textbooks, course materials, clothing, gifts, and supplies? Look no further! The SF State Campus Store has t-shirts, fan gear, books, and all else you could need to prepare yourself as a student, alumni, or Gator fan. Come check out the campus Bookstore in the Cesar Chavez Student Center, or visit us online for more information at sfsu.bkstr.com.